BRIDGING THEFUTURE OF BUSINESSFUTURE OF BUSINESS
Business ranging from all industries and companies approach Aarch Advisory for advise on strategic decisions and guidance on their applications and technology as they build and augment the companies of tomorrow
LET'S GET STARTED
Send us a message & Aarch Advisory will be in touch.
OUR SERVICES AND WHAT WE DO

CHANGE MANAGEMENT
When your company undertakes projects or new initiatives, we can help your employees embrace and adopt changes required by the initiative, delivering expected results. APPROACH US

PROJECT MANAGEMENT
When your company undertakes projects or new initiatives, we can help you
There are many sites which are also readily available for kids and young individuals to become educated on how best to remain safe online. Sure, writing a ideal essay essays online is a reality that you can also achieve, but there are a number of tricks that you must have up your sleeves for that to take place. You might have found out that you will have to be great at getting people under you to do what should be accomplished. It's not difficult to learn enough about plagiarism in a brief period of time, and just taking a quick time to do a tiny amount of research is often all you demand. Moreover, our writers have a terrific chance to stay in contact with their private writer. If you consider the essay and it's unbiased you will know just what may happen in that type of job. An essay which you buy is a way for you to be in a position to practice more tunes and music on your saxophone if you're in a band. As a result, the customized essay writing firm ought to be in apposition to promise and deliver quality essays in keeping with the sum paid.
manage and deliver a successful project, achieving your company project objectives.
APPROACH US

APPLICATIONS ADVISORY
When your company is looking into improvising or reinventing your current Application Landscape, as with our specialty, we will provide valuable advise and proposals for you, bridging the future of your business. MORE

RESEARCH ON TECHNOLOGY
When your company is looking into certain technology for innovation and transformation, we can help you with the research of this technology, giving you more insights and strategic advice within the technology MORE
APPLICATIONS ADVISORY
If you have a business need for your application and no clue who to approach, Aarch Advisory can help you. We serve from SMEs to MNCs. We will hear and sit down with you, review your current system and application landscape, analyze and provide our expertise and proposals. We may propose new products, not bias of any but base upon your business needs. It could be digital transformation or adopting a new technology. As long as you approach Aarch Advisory, we can help bridge your future business application landscape and technology. APROACH US NOW
ERP
CloudOn PremiseHybridRead More
CRM
SalesMarketingService
Mobile Apps and Web Development
UI and Ux
Ecommerce
B2BB2COnline Shopping
Middleware
APIs and Connectors
Business Intelligence and Analytics
Others
Content Management System:SharepointSAP Opentext
Application Landscape/Ecosystem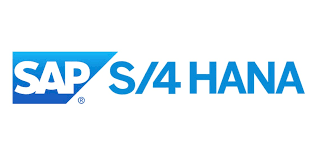 SAP S/4 Hana Cloud
SAP S/4 Hana On Premise
SAP S/4 Hana Hybrid
SAP S/4 Hana is a new Business Suit that is built on SAP's proprietary operational database system and in memory computing platform called SAP Hana.
We see many benefits of SAP S/4 Hana on cloud or on premise. We provide advisory for customers who are interested with SAP Digital Core Products and SAP Hana:
SAP Digital Core Products
SAP S/4 Hana fresh Greenfield Implementations
SAP S/4 Hana Conversion from SAP ECC migration to SAP S/4 Hana
SAP Landscape transformation
RESEARCH ON TECHNOLOGY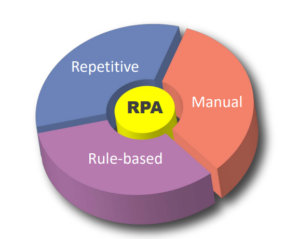 What is Robotics Process Automation (RPA)?
The expression Robotic Process Automation (RPA) is on everybody's lips in both the public sector and other sectors with large volumes of manual data entries.The word robotic refers to robots in software able to replicate the tasks solved by an administrative employee. The software is suitable for repetitive tasks, and it can be used within the framework of existing systems. It can also be used for standardising tasks and ensuring that a process is carried out homogenously every time. The software is also able to carry out the tasks in a fraction of the time it would take an employee. APPROACH US
READY TO BRIDGE YOUR BUSINESS
Approach Aarch Advisory and make your appointment. APPROACH US NOW
+65 96940407

60, Paya Lebar Road, #10-35 Paya Lebar Square Singapore 409051

enquiry@aarchadvisory.com
\
GET STARTED