BRIDGING THE
FUTURE OF BUSINESS
FUTURE OF BUSINESS
Business companies ranging from SMEs to MNCs
approach
Aarch Advisory for
advise
on strategic decisions and guidance on their applications and technology as they build and augment the companies of tomorrow
Send us a message & Aarch Advisory will be in touch.
OUR SERVICES AND WHAT WE DO
CHANGE MANAGEMENT
When your company undertakes projects or new initiatives, Aarch Advisory can help your employees embrace and adopt changes required by the initiative, preparing them and adopting with the new changes.
PROJECT MANAGEMENT
When your company undertakes projects or new initiatives, Aarch Advisory can help you manage and deliver a successful project, achieving your company project objectives.
APPLICATIONS ADVISORY
When your company is looking into improvising or reinventing your current Application Landscape, Aarch Advisory will provide valuable advise and proposals, bridging the future of your business. 
RESEARCH ON TECHNOLOGY
When your company is looking into certain technology for innovation and transformation, Aarch Advisory can help you research of this technology, giving you more insights and strategic advice within the technology
If you have a business need for your application and no clue who to approach, Aarch Advisory can help you. We serve all customers who requires application guidance. We will hear and sit down with you, review your current system and application landscape, analyze and provide our expertise and proposals. We provide unbiased opinions and propose products base upon your business needs and benefits. It could be digital transformation or adopting a new technology. As long as you approach Aarch Advisory, we can help bridge your future business application landscape and technology.
Customer Application Landscape/ Ecosystem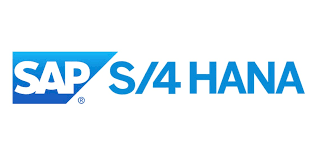 SAP S/4 Hana Cloud
SAP S/4 Hana On Premise
SAP S/4 Hana Hybrid
SAP S/4 Hana is a new Business Suit that is built on SAP's proprietary operational database system and in memory computing platform called SAP Hana.
We see many benefits of SAP S/4 Hana on cloud or on premise. We provide advisory for customers who are interested with SAP Digital Core Products and SAP Hana:
SAP Digital Core Products

SAP S/4 Hana fresh Greenfield Implementations

SAP S/4 Hana Conversion from SAP ECC migration to SAP S/4 Hana

SAP Landscape transformation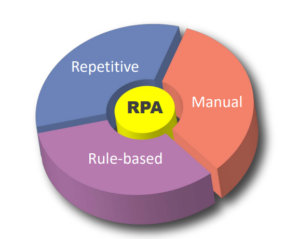 What is Robotics Process Automation (RPA)?
The expression Robotic Process Automation (RPA) is on everybody's lips in both the public sector and other sectors with large volumes of manual data entries.
The word robotic refers to robots in software able to replicate the tasks solved by an administrative employee. The software is suitable for repetitive tasks, and it can be used within the framework of existing systems. It can also be used for standardising tasks and ensuring that a process is carried out homogenously every time. The software is also able to carry out the tasks in a fraction of the time it would take an employee.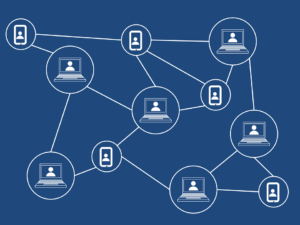 In simple terms, a blockchain can be described as an append-only transaction ledger. What that means is that the ledger can be written onto with new information, but the previous information, stored in blocks, cannot be edited, adjusted or changed. This is accomplished by using cryptography to link the contents of the newly added block with each block before it, such that any change to the contents of a previous block in the chain would invalidate the data in all blocks after it.
This also makes the work of appending data to the ledger decentralized. That is, no single entity can take control of the information on the blockchain. Therefore, we need not trust a single entity since we rely on agreement by many entities instead. The beauty of this construct is that the transactions recorded in the chain can be publicly published and verified, such that anyone can view the contents of the blockchain and verify that events that were recorded into it actually took place.
READY TO BRIDGE YOUR BUSINESS
Approach Aarch Advisory and make your appointment.
8 Burn Road #15-13 Trivex Singapore 369977

enquiry@aarchadvisory.com